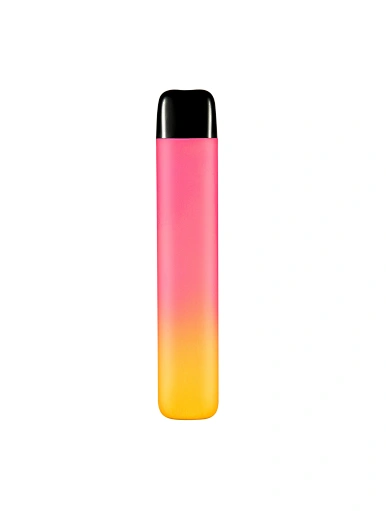 2.0ml Disposable Vape 400 Puffs Vape OEM ODM
Disposable vapes are non-rechargeable vaping devices that come pre-charged and pre-filled with various flavored vape juice. Created to maximize convenience
Description
OUOK D400A 400 Puffs Disposable Vape 400 mAh rechargeable battery and comes in a variety of new flavors for a variety of experiences. Type-C charging port design saves every drop of e-liquid
Disposable Vape:  a convenient and easy 
vaping
 pen e-cigs crafted for portability as a personal 
vaporizer
Disposable Vape wholesale
Any questions, please contact your Sales Representatives or email us via support@ouokvape.com.
Note: 1. When the ambient temperature is lower than -5℃, the low temperature will cause the battery to be unable to discharge normally. We suggest that you can put the product in a warm room for 3 days before the first use, which is beneficial to the recovery of battery discharge capacity.
      
 
SPECIFICATIONS
E-liquid Capacity: 2ml
Nicotine Strength: 2%-5%
Puffs: Up to 400
Coil Resistance: 1.6Ω
Battery Capacity:400mAh
Coil material:Organic Cotton + Ni-Cr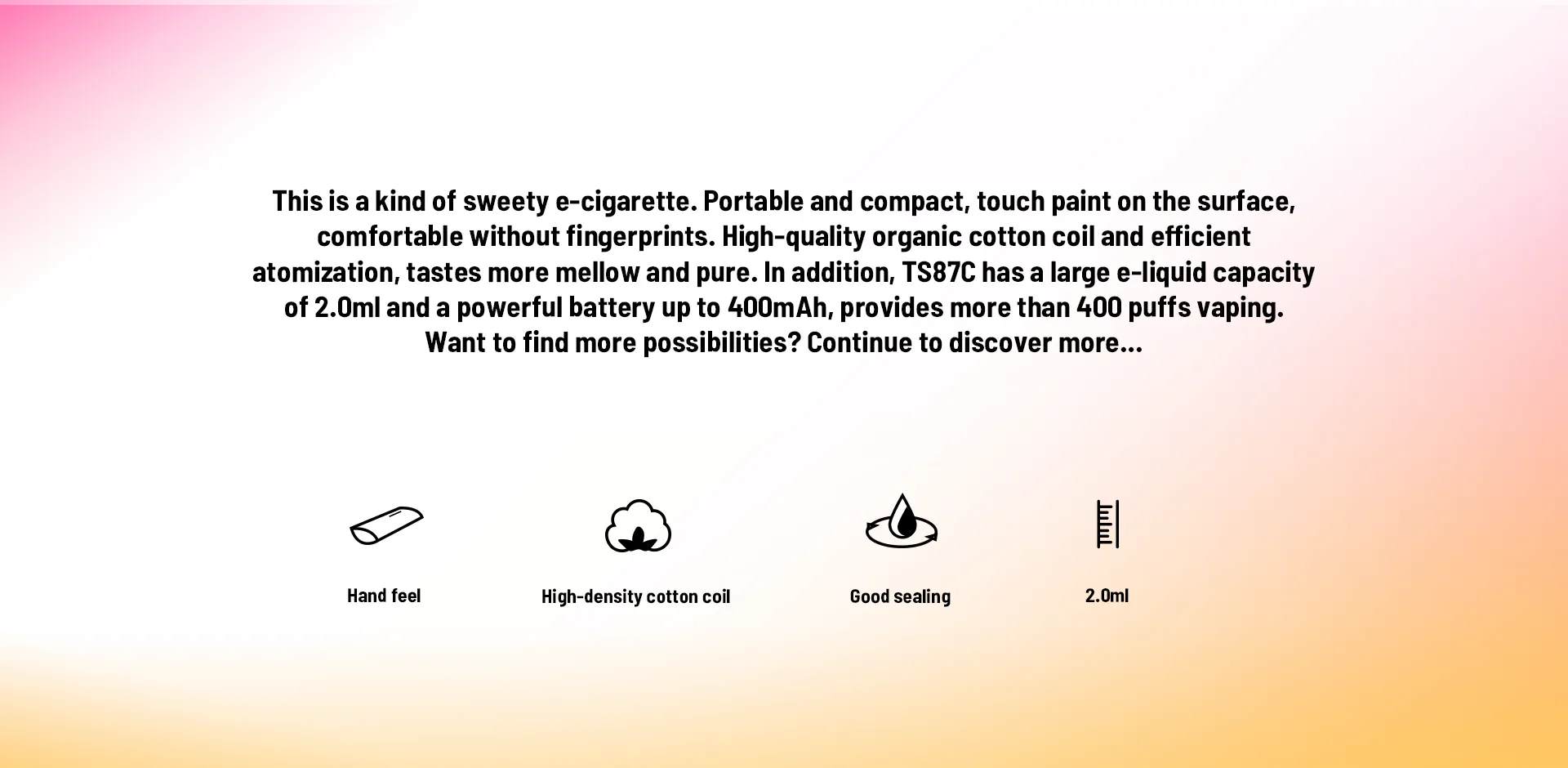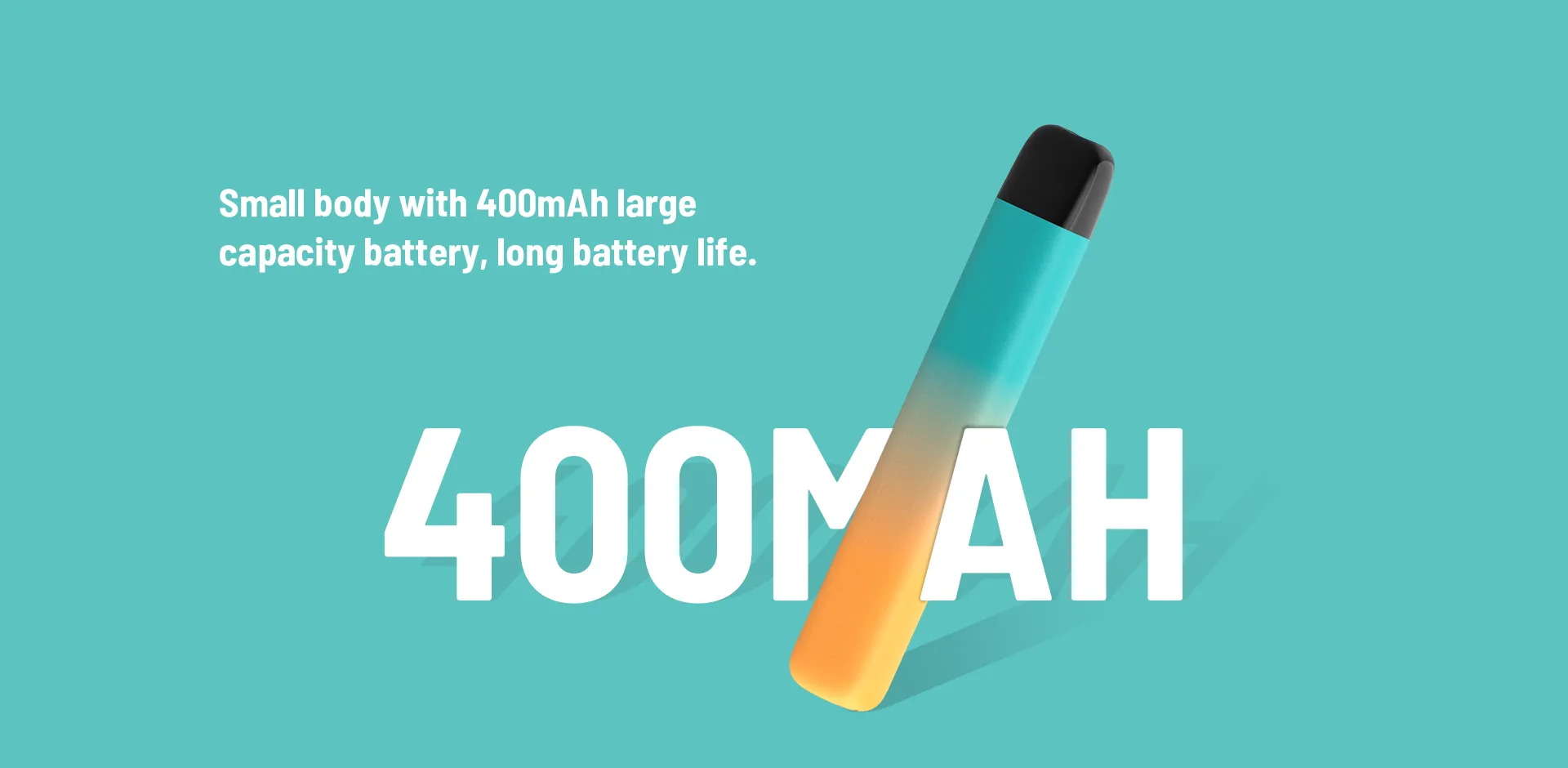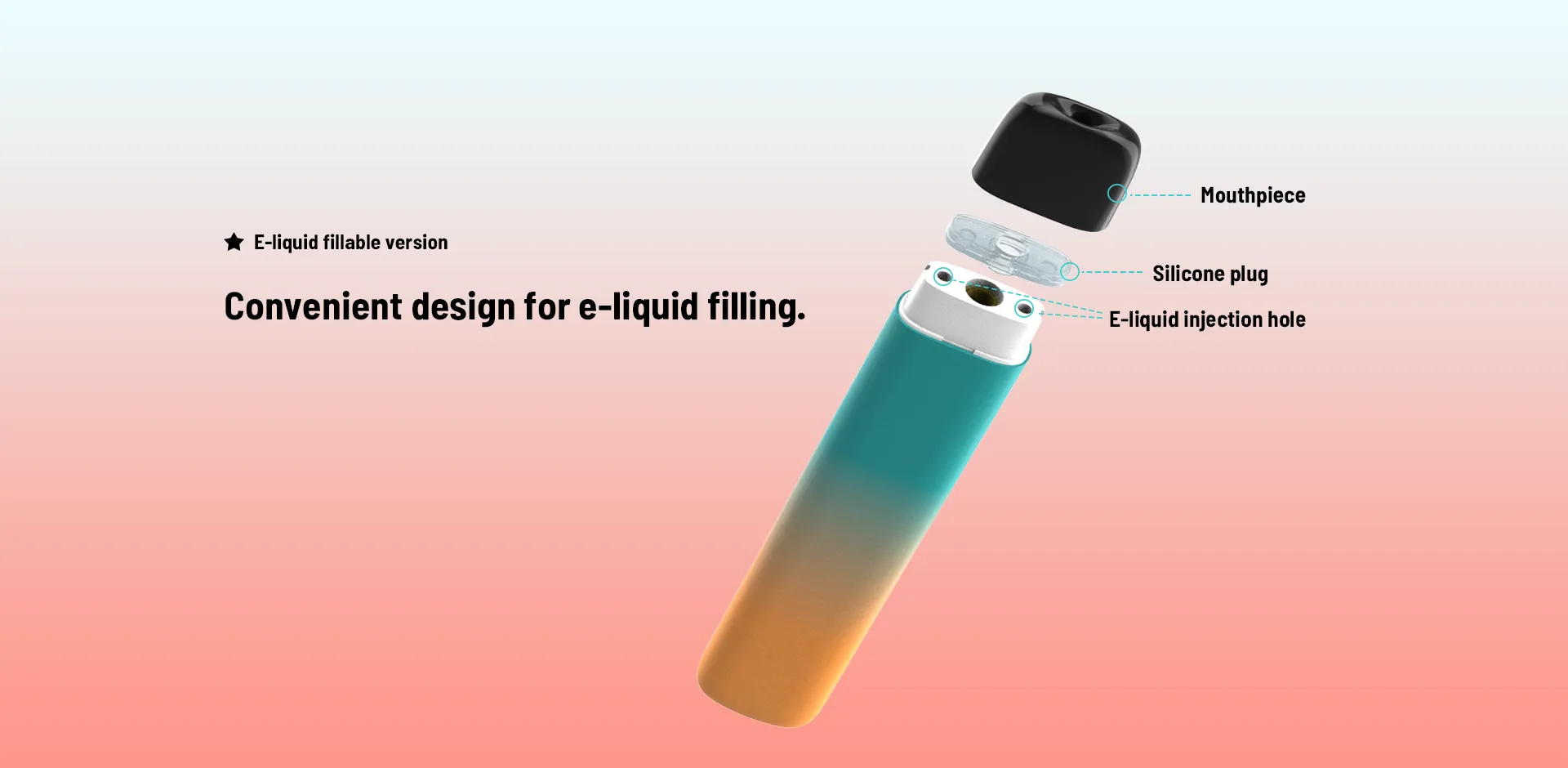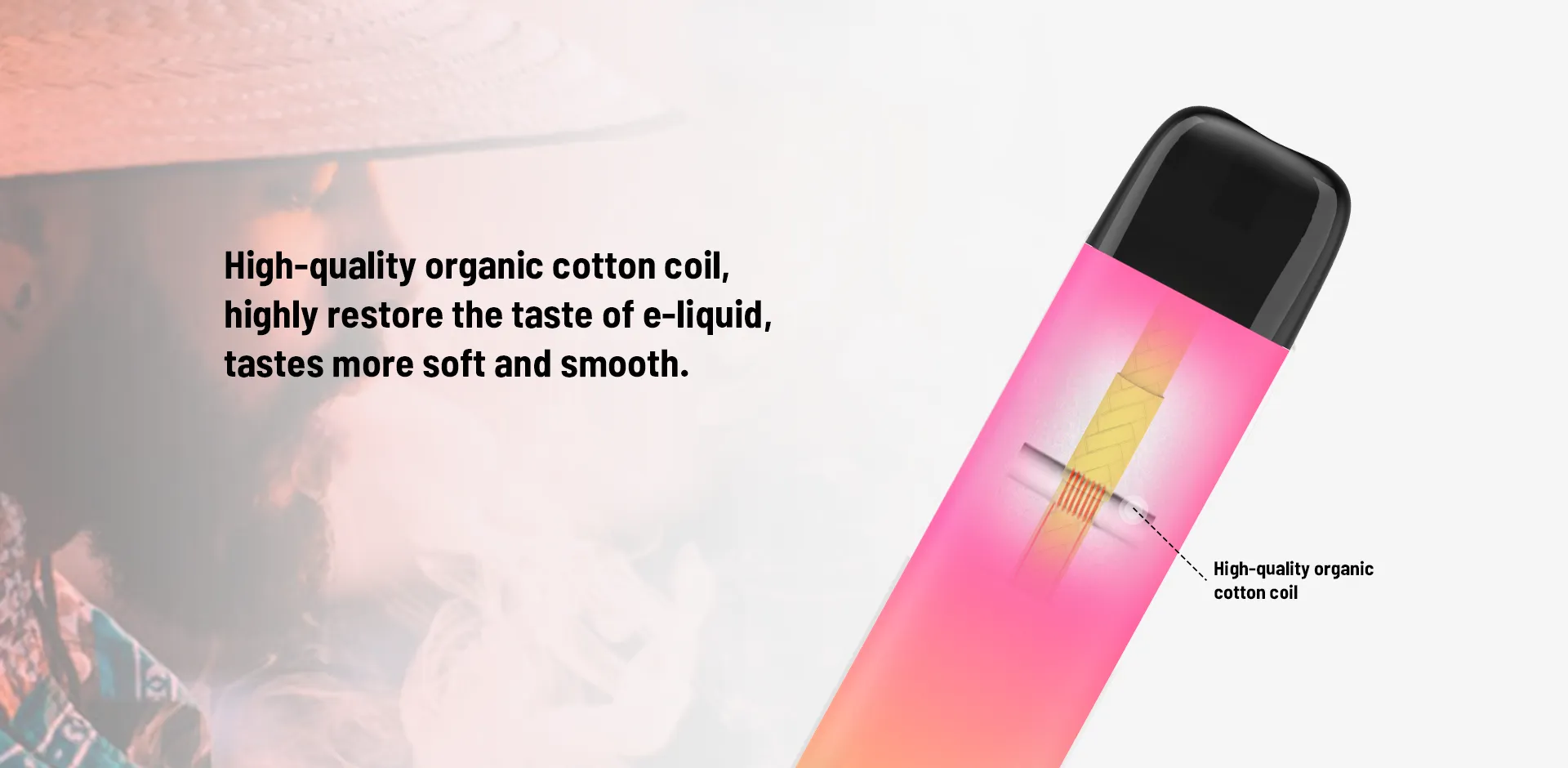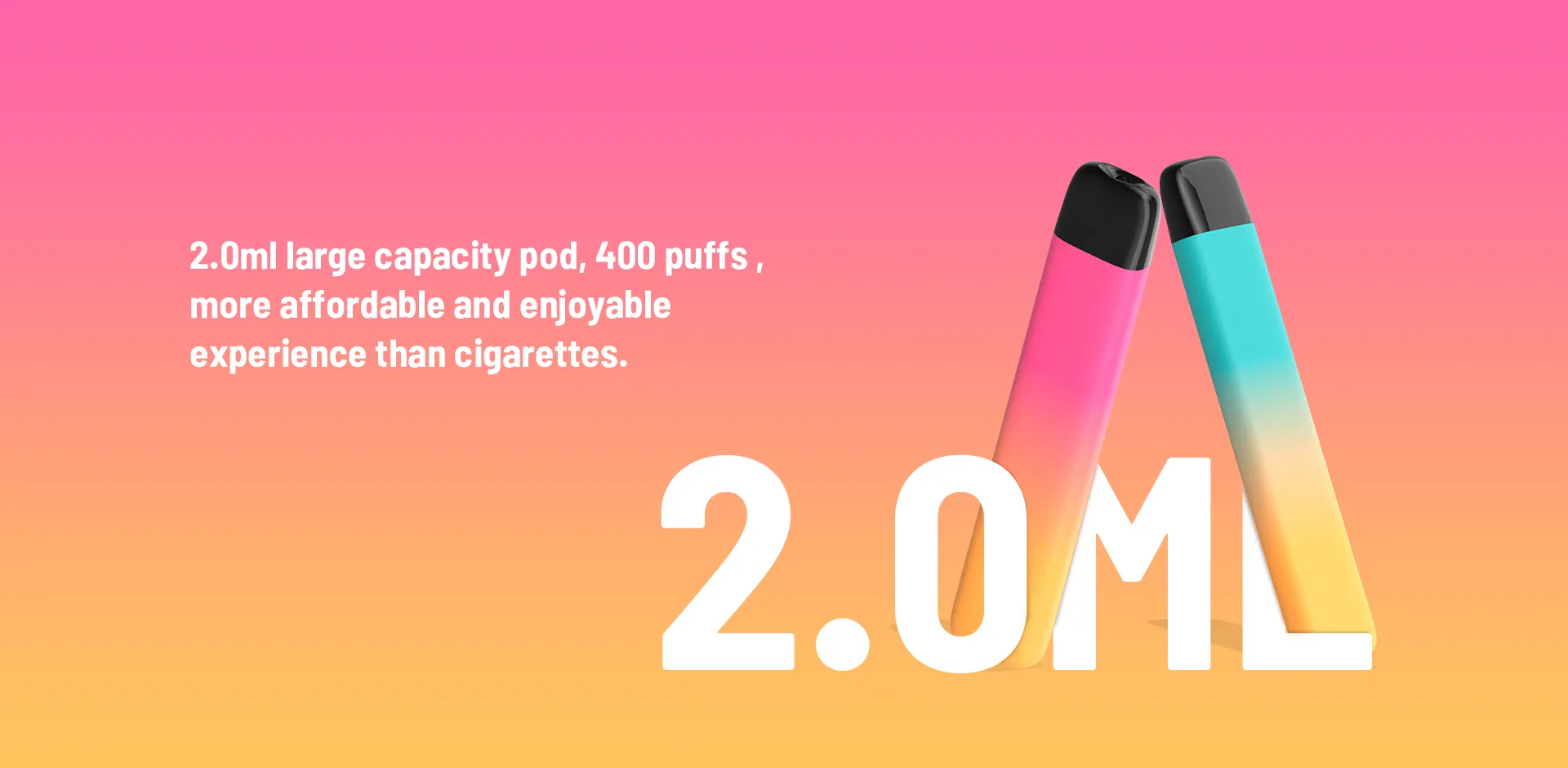 E-liquid(Nicotine Strength: 0% or 5%)
400 Puffs Disposable Vape

 

Packing List
It comes with
1 × DY216 5000 Puffs Disposable Vape 550mAh
1 × USB Cable(Type-C)
1 × Vape BOX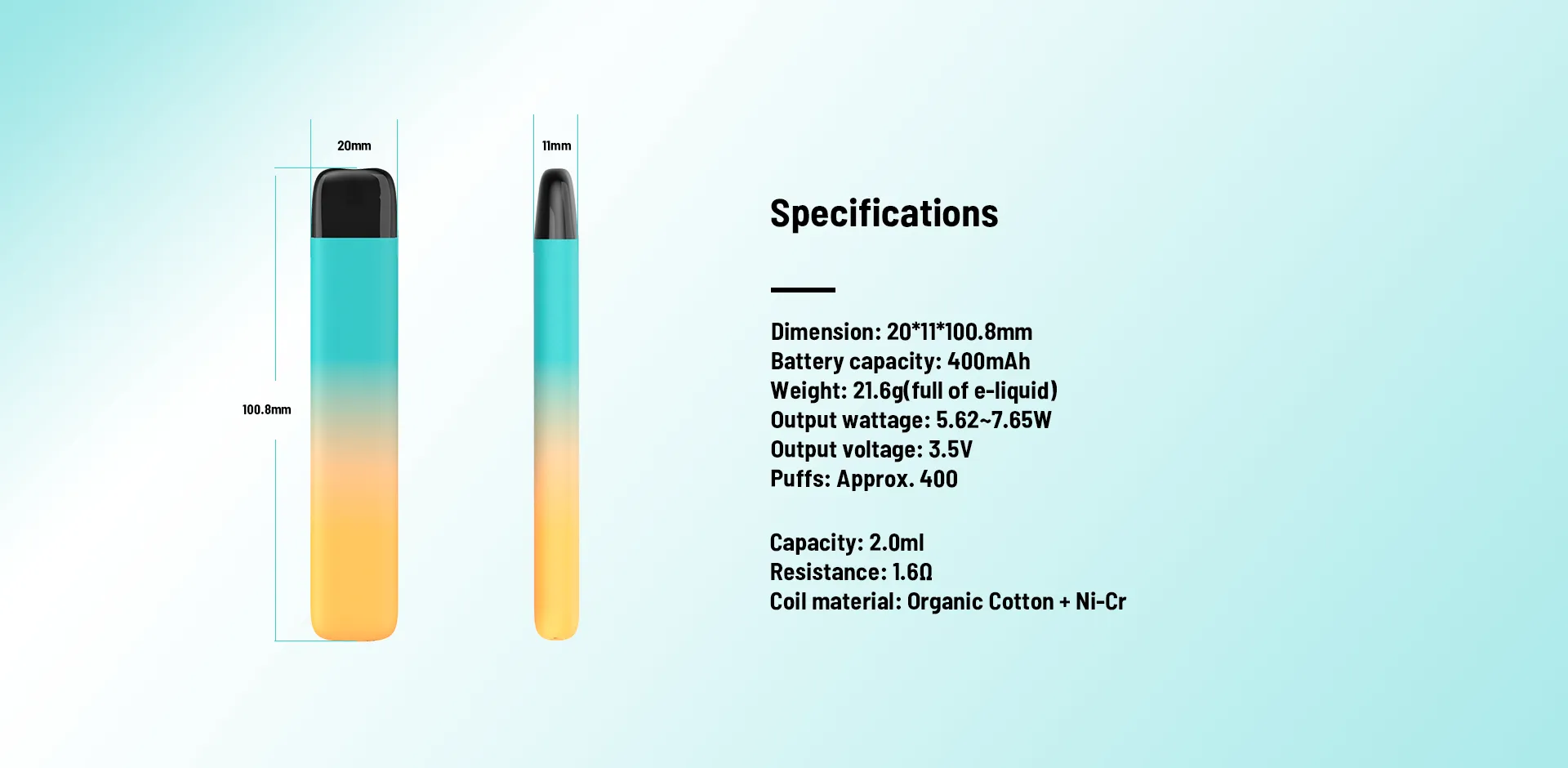 Why Choose Us
* Use only FCC and Kosher approved USA Source ingredients with Lot Control
* We Do NOT use Artificial flavoring in our e juice.
* more than 1000 falvors. PG and VG ratio, nicotine strength is optional.
* Customized labels, box, and flavors are accepted
* Fast delivery, Delivery takes usually place within 4 working days after the order has been confirmed.

Available on 10ml, 15ml, 20ml, 30ml, 100mL, 500mL and 1L bottles. Instead of the common plastic bottles, we use medical-standard bottle for our e-liquid. 10ml, 20ml, 30ml, 50ml, 100mL bottles come with childproof cap, and all the liquids under 50ml (50ml included) have OEM box packing or factory neutral packing.

 
Safety Guarantee
FDA/MSDS/TUV registeredonly the highest quality ingredients-USP Grade PG and VG, and the best, most natural flavoring available.
Guarantee period for 2 year

Free vape OEM ODM
Logos/color can be your options when quantity reaches 5000 bottles
Possibility to order individual labels with your own logo on it.

 
Shipment
DHL, FedEx, EMS, TNT, Sea shipment, special line and more
Shipment time: 3 to 4 working days